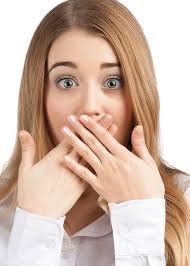 With anything in life, it is vital to be prepared for worst-case scenarios. It avoids panic in a crucial emergency situation, allowing you to keep a cool and calm head and resolve the situation in the best way possible.
Most people know what to do if they fall ill, have an accident, are caught in a fire, or are the subject of a crime… simply call the emergency services and they will help you. But what happens with a dental emergency? A chipped tooth or toothache is not urgent enough for a 999 call, but it's still something that requires immediate attention.
What is a dental emergency?
A chipped or broken tooth
A lost or broken crown or filling
Any swelling in or around your mouth
Toothache or tooth pain.
Seeing a dentist as soon as possible if any of the above situations arises is vital because you will receive the specialist care required, and in cases of trauma this could mean the difference between saving and losing a tooth!
At 61 Dental, we always respond quickly to dental emergencies, and will make arrangements for you to be seen promptly. Call us on 0161 428 2447 if you need us.
Top tip!
If you ever knock out a tooth (or teeth), keep it clean and avoid handling the root. Try putting the tooth back into the socket and bite down on a clean paper towel for 20 minutes. Call us straight away!
Save our number in your phone as an emergency contact, so that if the situation ever arises, you'll always know how to react quickly to a dental emergency! Do it now, 0161 428 2447.