When you visit the cosmetic dentist in Stockport, you are looking for that special something to make your smile stand out.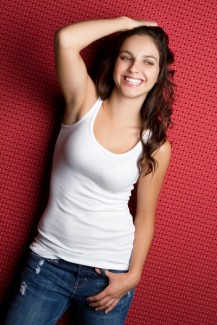 At 61 Dental in Stockport, cosmetic dentists are waiting to help you find the treatment that will transform your smile and maybe even your life. Cosmetic dentistry doesn't have to be all about covering up your existing teeth with prosthetics. There are many other ways your caring team at 61 Dental can help you upscale your smile. Let's take a look at the UK's most popular cosmetic dentistry treatment.
For brighter, whiter teeth
Your cosmetic dentist in Stockport can offer you two different ways to whiten your teeth. This is the most popular cosmetic dentistry treatment in the UK for people who don't have any artificial teeth or veneers in their mouths. If you do, this treatment is not suitable for you because whitening only works on natural tooth enamel.
Our two whitening systems are:
With power whitening, you come to see our cosmetic dentist in Stockport. While you relax in the dentist's chair, you will be wearing a protective barrier to protect your gums and lips. Your teeth will be immersed in a tray of power whitening gel, which is activated by an ultraviolet light. After about an hour, your teeth will be several shades lighter. Power whitening is a great choice if you have an invitation at short notice to an important event where you need to make an impact.
If you prefer to take your whitening at a more relaxed pace, we also offer an at-home whitening system. This is more effective than off-the-shelf at-home treatments because it features a whitening tray custom-made to fit your teeth so that as much whitening gel as possible comes into contact with them. The whitening gel is less concentrated than the power whitening gel, making it safe to use on your own. For this reason, you will need to wear the tray for several hours every day in order to see your teeth become a few shades lighter over the course of a couple of weeks.
To find out more about how teeth whitening can brighten up your appearance, why not pop in to see us, have a chat and make an appointment? We love talking about how we can help our patients.