A smile on the outside can make you feel great on the inside. Achieve the smile you've always wanted with the help of a cosmetic dentist in Stockport. At 61 Dental, we employ the latest in dental techniques and technology to give you a winning smile. Cosmetic dentistry is now a pain-free experience that can cater to your individual needs.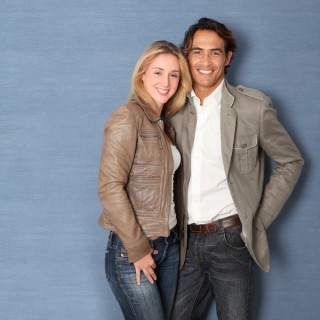 What can a cosmetic dentist in Stockport do for me?
We understand that a smile is as unique as you. We therefore use a variety of treatment options to address your personal dental concerns.
Sometimes the cosmetic flaws of your teeth can be as simple as conspicuous metal fillings. We offer tooth-coloured fillings to replace your old metal ones; what's more, these fillings are just as strong. We also offer tooth-coloured inlays and onlays to repair cavities with a natural finish.
Teeth imperfections come in a variety of forms. Veneers are an effective way to address a multitude of issues with your teeth. These porcelain shells fit on top of your teeth and are custom designed to the shape, colour and size that best suits your smile. This means misshapen, slightly misaligned, chipped or stained teeth can all become a thing of the past.
Discoloured teeth can also be quickly fixed using teeth whitening. This temporary solution is ideal for getting you a brilliant new look in time for an upcoming special event. A 61 Dental cosmetic dentist in Stockport can guide you through your options: power whitening at our friendly practice or home whitening.
If crooked, crowded or gappy teeth are keeping you from smiling with confidence, then Invisalign clear braces could be the solution you've been waiting for. These clear acrylic moulds discreetly fit around your teeth to gently straighten them. Their removable nature means the effects on your lifestyle will be kept to a minimum.
Need a cosmetic dentist? Stockport's 61 Dental is here for you
We offer a personalised professional service in a relaxed and caring environment. Whatever your cosmetic dental needs, a cosmetic dentist in Stockport can help you on your journey to a better, brighter smile.  Get in touch today to arrange your first consultation.