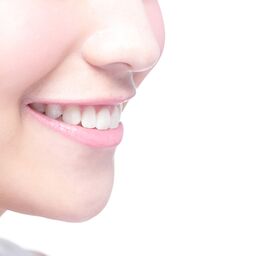 Tooth whitening is always highly popular. Not only because it's easily accessible and affordable, but it's also a highly effective treatment that can produce quite dramatic results.
It's also non-invasive, unlike porcelain crowns or veneers.
Over time, your teeth can become stained or discoloured due to various factors, from the foods and drinks we consume to habits like smoking, or simply down to the natural ageing process.
Feeling self-conscious about yellowing teeth is understandable in our increasingly cosmetically aware society, so if you don't like the appearance of your teeth, tooth whitening might be part of the solution for you.
 Tooth whitening – how's it done?
 As with any cosmetic dental treatment, you always need to be assessed by a dentist first, to make sure your oral health is stable and up to scratch. This will also give you the chance to explain your concerns and allow your dentist to create the best treatment plan that is tailored to your specific needs.
Only dentists can legally carry out tooth whitening, so don't be tempted to take risks with your health, leave it to the professionals.
 Here at 61 Dental in Stockport, we use a home whitening system, which is done by placing some whitening gel in your own custom-made trays. We just need to take impressions of your teeth, then the trays are worn for around one and a half hours per day. It's that simple!
For best results this usually takes around two to four weeks, and you can top up your new smile as and when you need to.
If you are interested in achieving a whiter, brighter smile, give us a call on 0161 428 2447 to book an initial appointment. We look forward to making you sparkle!